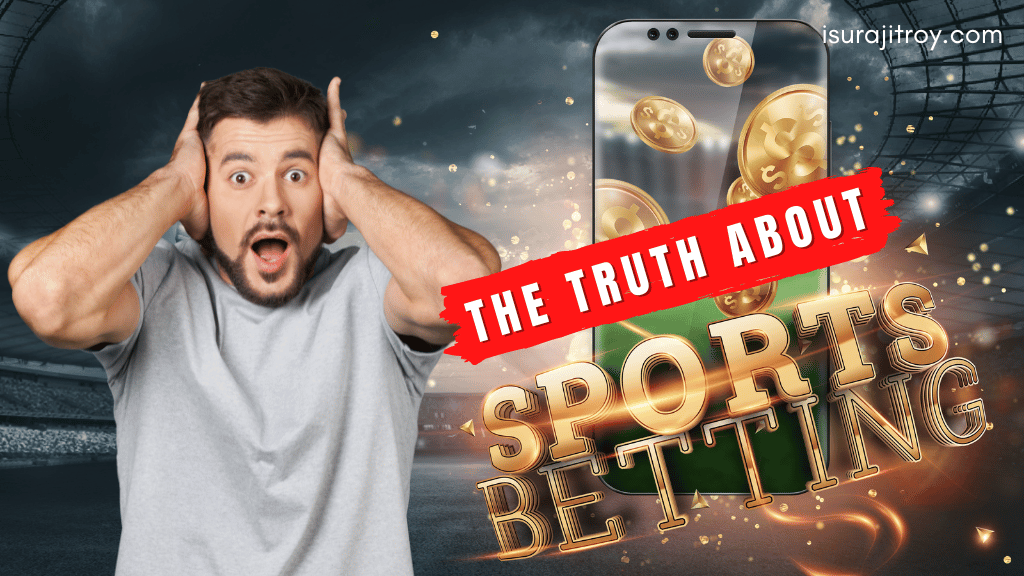 Many people like the excitement of the game and the prospect of winning big, which has led to the rise in popularity of sports betting programmes in recent years. However, questions have been raised regarding how these apps can affect mental health, and in particular the risk of suicide. This article will discuss the association between sports betting and suicide, as well as offer advice on how readers can safeguard themselves.
The Importance of Making the Connection
Suicide and sports betting are two sides of the same coin. Although there is no one cause for suicide ideation or action, there are a number of risk factors that can put someone over the edge. The potential for monetary loss is a major source of risk. Stress, anxiety, and sadness are all known risk factors for suicide, and so does suffering a significant financial loss.

In addition, the addictive nature of sports betting apps can cause an unhealthy fixation on winning and losing. This can start a vicious cycle of compulsive behaviour that drains resources and causes emotional and mental anguish for certain people. Sports betting applications can make it simpler for people to participate in dangerous behaviour without fear of judgement or repercussions because of their accessibility and anonymity.
There are a number of ways that people can protect themselves from harm when using sports betting apps, despite the fact that there are risks involved. First and foremost, it's crucial to establish firm limitations and boundaries for one's own behaviour. Sports betting responsibly include establishing and sticking to a budget, not gambling while under the influence of drugs or alcohol, and taking frequent breaks to prevent obsession.
If you have a gambling problem or are having suicidal thoughts, it is essential that you get help from friends, family, or mental health specialists. The National Council on Problem Gambling and the National Suicide Prevention Lifeline are just two of the many organisations and resources accessible to people in this situation.
In conclusion, while sports betting apps can be a lot of fun, they also pose a serious threat to users' mental health, namely an increased chance of suicide. It's crucial that people recognise the link between sports betting and suicidal ideation and actions, and take preventative measures accordingly. It is possible for individuals to reap the benefits of sports betting without exposing themselves to harm by establishing firm limits, seeking support, and engaging in responsible gambling.