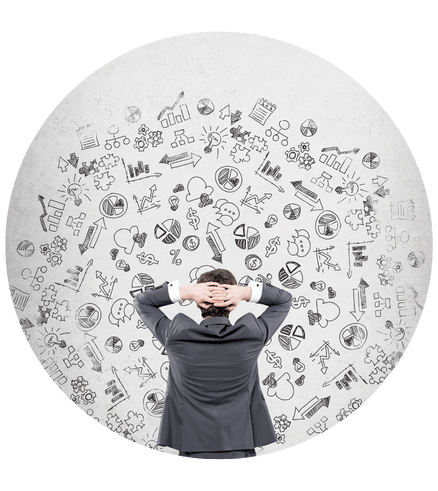 Improving trade compliance and trade management through the use of AI is a driving interest of mine.
The act of writing may be both a means of escape and an investigation into and comprehension of the world we live in.
As a global trade compliance professional with over 5 years of experience, I ensure companies comply with international trade laws. I have a strong understanding of the complexities of global trade and earned an impressive reputation within the industry. Sharing my extensive knowledge and experiences is a passion of mine, which is reflected in my writing. As the author of one fiction and four non-fiction novels, I explore topics such as philosophy, politics, and culture, which have been praised for their depth and insight.
In addition to my writing, I am committed to educating others about global trade compliance and international law. My expertise in this field has led me to participate in speaking engagements and seminars, as well as providing consulting services for companies requiring global trade guidance. I continue to produce engaging works of fiction that captivate and inspire readers, while actively promoting awareness of global trade compliance. I look forward to connecting with readers from around the world.
I believe that learning never stops, and I am interested in learning new technologies that will help me analyze and develop a better output in less time.
Blue Tick
Aisha, a 16-year-old girl, had aspirations of being well-known on social media. She had gone above and beyond to get Instagram verified, and now her dream was almost within reach. But on that fateful day, a car accident happened after a party. Police found the a dead body from the accident spot, but they soon realized it wasn't an accident. A cold-blooded murder had been planned and committed on purpose. It was now up to the police to figure out who had killed that person.
Love Science: Psychology of Attraction
If you're looking for a practical guide to romance, "Love Science: Psychology of Attraction" is the book for you. With its practical insights into romance, this easy-to-read guide will help you find the right person for you. This book is based on scientific study and psychological expertise. The authors explain how different types of feelings influence the way we perceive and interact with people. They also provide a lot of examples of real-life situations in which people have experienced true love and joy.
The Power of I, Me and Myself
Inside this book, you will discover the topics about loving yourself basics, treating others with love and respect, being grateful, expressing yourself, get out of the, forgiveness for yoyrself and others, being positive, affirming yourself, get rid of past thinking and benefits of power thinking.
Finding God With Spirituality
Your spiritual growth is a built-in part of the process of human development. Truth, affection, and major power don't prescribe a certain spiritual doctrine, so there's lots of freedom to research a mixture of beliefs. However, the highest ideal for your spiritual doctrine is becoming intelligent.If your beliefs don't fulfill the necessities of being intelligent at the very least, they can't be thought spiritually sound as they'd violate universal principles. If a spiritual doctrine yields to an untruth, if it disconnects you from life, or if it breaks you, it infringes on the rules and will only lead you astray.Social conditioning teaches us to have secure bonds to our spiritual notions to the point of blending such notions into our identities. In this book, I'll challenge you to view your spiritual feelings with truth, affection, and power. My goal isn't to convert you to abide by any particular practice but rather to help you bring greater conscious awareness to your current spiritual life.
Healing The Hidden Self
An individual today is always stressed and burned out. His life revolves around the clock; he wants to be present at many places at once. He has many duties but not enough time to fulfill them. Because of his multiple responsibilities, he seems to have forgotten the most important person of his life- he. He may have the latest mobile phone and is available to anybody and everybody at any time of the day but not himself. He is too occupied with communicating with the outside world that he has no time for himself.