"Express Emotions Through the Written Word!"
Expressing and processing human sentiments and emotions via writing has shown to be useful. I've been able to examine my own emotions whether they are pleasant or unpleasant through writing. Writing fiction has given me the chance to express my feelings on my personal experiences. I have also learned about other people's feelings via writing, which has helped me to have more empathy for other people. I now have a potent means of overcoming challenging emotions and achieving calm thanks to writing.
Latest Published Short Novel
Aisha, a 16-year-old girl, had aspirations of being well-known on social media. She had gone above and beyond to get Instagram verified, and now her dream was almost within reach. But on that fateful day, a car accident happened after a party. Police found the dead body from the accident spot, but they soon realized it wasn't an accident. A cold-blooded murder had been planned and committed on purpose. It was now up to the police to figure out who had killed that person.
The investigation took many unexpected turns when the police looked more closely at the evidence. This novel-length short story has an exciting blend of romance, crime, and mystery that kept the reader's attention. As they searched for the reason behind a unnatural death, the reader was led on a trip of suspense and erotica. It ultimately fell to the police to fit the puzzle pieces together and crack the case.
"I raise awareness rather than provide content. I'm more than simply a voice on the internet. I'm a formidable opponent."
With my writing, I hope to enhance the beauty of this world. I work hard to provide content that brings people together and inspires them to see the beauty in the world and in one another. I consider the entire human race to be my family, thus I want to utilize my writing to promote understanding among everyone.
Experience the reflection of society through the lens of fiction.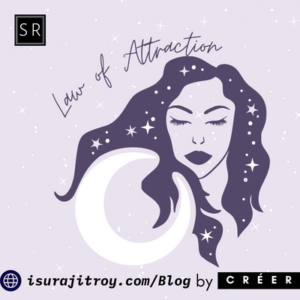 Your dreams and aspirations might come true with the help of the Law of Attraction. It has been around for generations and can aid in
Read More »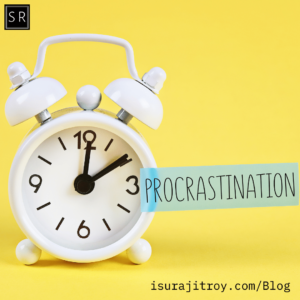 Are you tired of constantly pushing off tasks and finding yourself in a last-minute scramble to get everything done? Do you struggle with feelings of
Read More »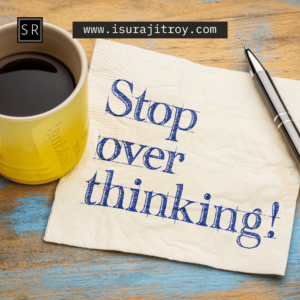 "Overthinking can limit our potential, impede our progress, and stunt our success." Surajit Roy Tweet Are you someone who constantly worries and over-analyzes every decision
Read More »
Subscribe My Weekly Newsletter
"Saturday with Surajit" is a weekly newsletter on LinkedIn, where I publish short stories every Saturday about our society and life. Every story contains a moral message, encouraging readers to reflect on their own lives and the world around them. Get ready to be inspired and motivated by the stories I share each Saturday!
Non-Fiction Titled by Surajit Roy
Love Science: Psychology of Attraction
Anyone looking for a helpful guide to romance should read "Love Science: Psychology of Attraction." The authors provide readers a thorough and readable investigation of the various facets of romance through a combination of scientific inquiry and psychological understanding. This book provides insightful information about the mystique of romance, from comprehending the various emotions that affect our interactions with others to examining examples of people who have truly fallen in love. "Love Science: Psychology of Attraction" is the ideal place to start if you want to learn more about the dynamics of relationships or just locate the appropriate partner for you.
Finding God With Spirituality
Developing our sense of ourselves and connectedness to the world around us, in my opinion, requires spiritual growth. All of us have the capacity to develop spiritually, but we must take care to base our religious convictions on reality and knowledge. Additionally, we must watch out that our ideas do not detach us from reality or drive us to harm others or ourselves. It's crucial to keep in mind that our spiritual convictions are subject to change, so as we develop and evolve, we should be willing to consider new perspectives. We also need to be aware that our beliefs might evolve; what is true today could not be true tomorrow. Finally, we need the strength to defend our convictions and keep our own spiritual development in mind.
The Power of I, Me and Myself
Since ancient times, people have used the power of positive thinking as a very effective tool for success and wellbeing. Positive thinking can improve self-confidence, ease anxiety and stress, and foster a healthier environment. It can also be used to assist maintain positivity, drive, and present-moment awareness. Positive thinking, when applied appropriately, may be a terrific approach to develop a more upbeat attitude on life and a more upbeat future. Positive thinking can be cultivated in a variety of ways and is often a wonderful way to start the day off feeling inspired and energised. It's crucial to keep in mind to be aware of your ideas and to avoid harbouring any unfavourable ones. Positive thinking is a terrific method to enhance your general health and happiness.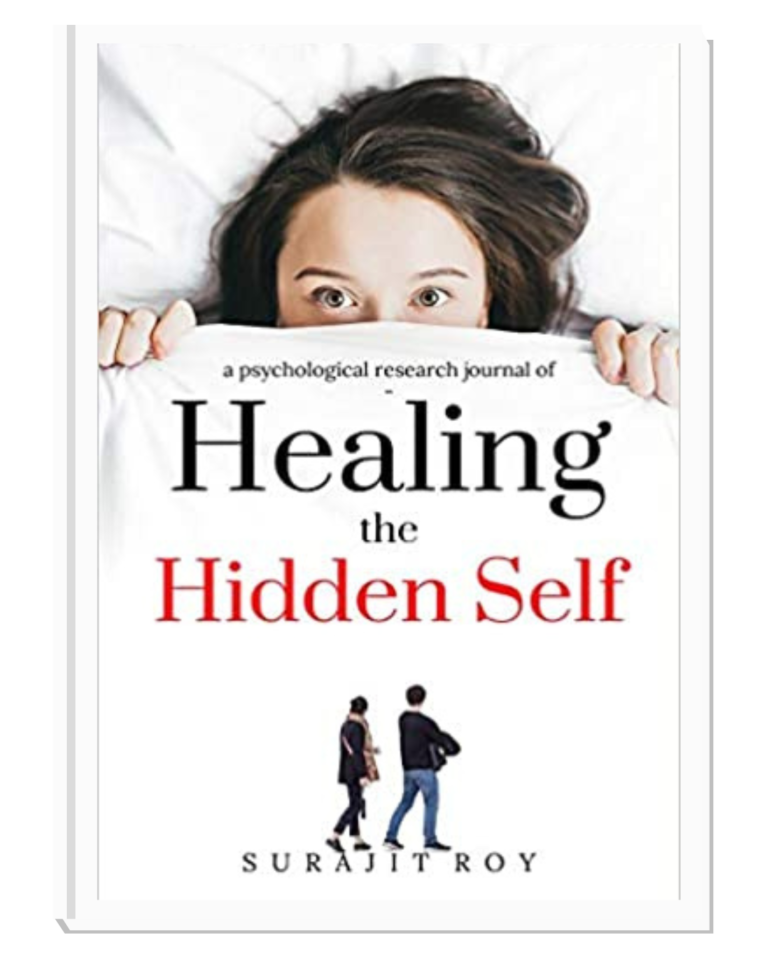 Today's person finds it difficult to handle the stress and strain they encounter. They are continuously moving since their lives revolve upon being present in multiple places at once. There are numerous things that must be completed, yet there is not enough time to complete them all. As a result, they have disregarded the most important person in their lives theirself because they have gotten so absorbed with them work and obligations. Despite having the newest technology and being accessible 24/7, they seldom take time for themselves. They have lost track of taking care of themselves because they are so preoccupied connecting with the outside world.