Love Science : psychology of attraction
When it comes to dating, "Love Science: Psychology of Attraction" emphasizes the importance of having chemistry with the person you want.
With its handy overview of romance, this easy-to-read guide will help you find the right fit for you. This book is based upon scientific research and psychological expertise. I have described how different types of feelings affect how we perceive and interact with people. They also provide numerous examples of real circumstances in which people have experienced true love and joy.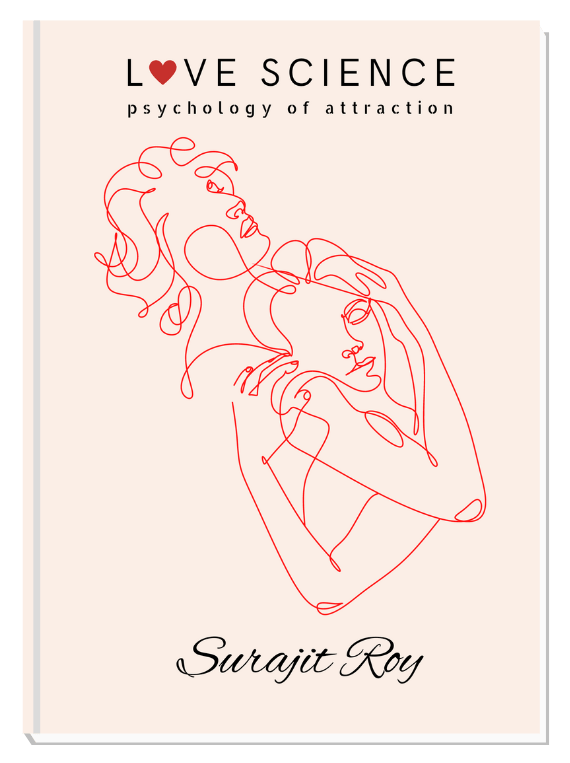 This book globally available in paperback and kindle format.
I don't create content, I create awareness. I'm not just a voice in the online world. I'm a force to be reckoned with.
Why Love Science? – Maintaining a strong relationship requires ongoing care and communication, and it has been demonstrated that some characteristics are particularly important in fostering healthy relationships.
The end goal of all types of a love relationship is to have a similar and satisfying relationship.
Surajit Roy | Love Science
If you make this extra effort for someone who can return the favor, love can be the biggest feeling you can ever feel.
Attraction describes a person's emotional, romantic, sexual, physical or aesthetic interest, desire or affinity.
Consists of friendship, sexual attractiveness, intellectual compatibility and, of course love.
Unlike what we like to say and believe, the feeling of love does not happen in our hearts, at least scientifically.
My other book published previously.
The Power of I, Me and Myself
This book is about loving yourself and others, being grateful, and thinking positively. It also teaches you how to figure out what you want in life and how to make goals to help you achieve it.
Finding God With Spirituality
Non Fiction | Spirituality
To be spiritually fulfilled, one should realize that life has a higher purpose than just achieving material goals, and that each individual has a reason and purpose to be on this earth.
Non Fiction | Mental Health
The increase in stress–related diseases, depression, and other physical problems are not limited to a particular age group; young, old, and even school going kids suffer from depression.