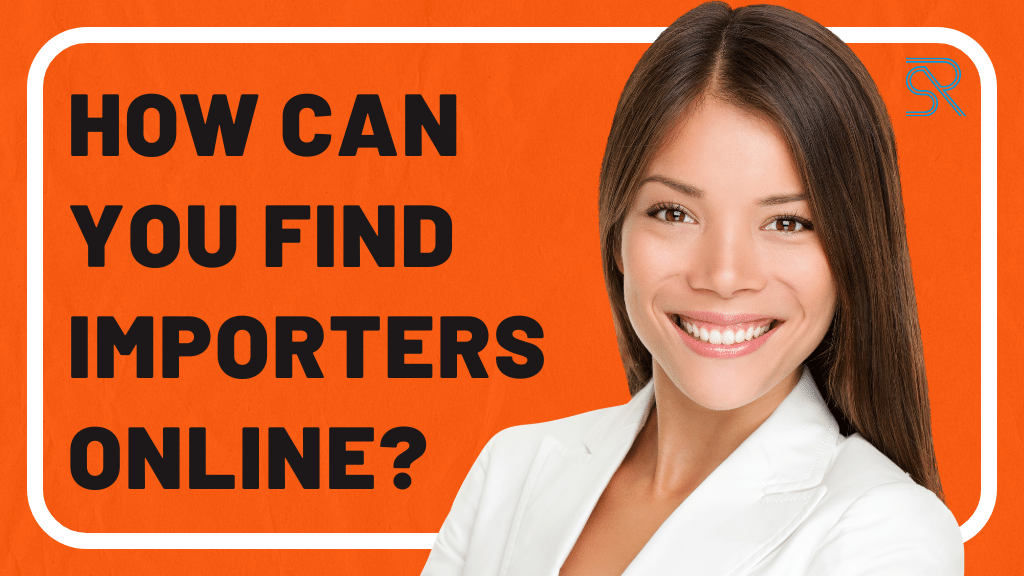 For entrepreneurs, securing dependable importers is essential to broaden their market reach and expand their business. The process of identifying importers can be a daunting and time-intensive task. The advent of the internet has significantly facilitated the process of identifying dependable importers in a prompt and efficient manner. This guide aims to equip you with the essential tools and resources to locate trustworthy online importers.
Understanding Importing and Legal Requirements.
Prior to commencing your search for importers, it is imperative to possess a fundamental comprehension of the importation process and the associated legal prerequisites. It is imperative that one acquaints oneself with the customs regulations, duties, and taxes that pertain to the importation of goods. It is important to note that acquiring permits or licenses may be necessary for the importation of specific commodities.
Online Resources for Finding Importers.
The internet provides a plethora of resources for locating trustworthy importers. The aforementioned entities encompass search engines and directories, online marketplaces, social media platforms, as well as professional networks and associations. We shall delve into each of these resources comprehensively and furnish you with expert advice on how to effectively utilize them to locate importers.
Strategies for Screening and Vetting Potential Importers.
It is crucial to carry out a thorough screening and vetting procedure after finding potential importers to determine their trustworthiness and reputation. We will examine the various methods for evaluating potential importers in this session. Perform in-depth background investigations, examine references and credentials, and assess financial soundness among others.
Managing the Importing Process.
The process of managing imports can be intricate and demanding. The process entails efficient coordination with suppliers, adept management of shipping logistics, and skillful navigation of customs regulations. Our team will offer valuable insights on optimizing the import process, such as devising a comprehensive schedule, collaborating with proficient associates, and monitoring your consignments closely.
Tips for Negotiating with Importers.
The process of negotiating with importers requires a certain level of finesse. Our team will furnish you with expert advice on the art of effective negotiation. This will involve establishing unambiguous objectives, comprehending the importer's requirements, and devising mutually beneficial solutions.
Research the market, the sector, and the importer you'll be working with before beginning any negotiations. You'll have a better grasp of what to anticipate, potential difficulties, and how to frame your negotiation technique after reading this.
Establishing a well-defined minimum acceptable outcome for oneself prior to engaging in negotiations is a crucial step. Maintaining focus and avoiding unfavorable deals can be facilitated by following this approach.
Effective communication plays a pivotal role in successful negotiations with importers. It is advisable to express your requirements, objectives, and anticipations in a lucid manner that is easily comprehensible. Facilitating a shared understanding and minimizing misinterpretations can be achieved by implementing this approach.
The process of negotiations entails a mutual exchange of concessions. Adopting a flexible approach can facilitate the identification of shared interests with the importer, leading to a mutually advantageous accord.
Don't be afraid to ask questions:
In order to enhance your comprehension of the importer's enterprise and the market, it is advisable to inquire extensively. Incorporating this approach will enable you to make better-informed decisions while negotiating.
In the realm of negotiations, confidence plays a pivotal role in achieving success. It is imperative to have faith in the worth of your product or service and convey that value with unwavering confidence. By implementing this approach, you will be able to confidently assert yourself and effectively negotiate from a position of power.
Occasionally, despite the best efforts of the parties involved, negotiations may fail to yield a desirable result. In the event that a mutually acceptable resolution cannot be reached, it is advisable to consider terminating the negotiation process. This has the potential to create additional prospects down the line.
Open-Source Data for Export-Import Business.
Here are some open-source data sources for export-import business:
UN Comtrade: Provides free access to detailed trade data on commodities and partner countries.
World Integrated Trade Solution (WITS): Developed by the World Bank, WITS provides access to trade and tariff data for over 200 countries.
International Trade Center (ITC): Offers trade statistics, market analysis, and trade mapping tools for businesses and policymakers.
Data.gov: A repository of open government data, including trade and commerce data from various US government agencies.
GlobalTrade.net: A platform that provides information on international trade, including trade leads, market research, and regulations.
Export.gov: A resource provided by the US government to help US companies export goods and services.
Eurostat: Provides access to trade and economic data for the European Union.
Trade Map: Developed by the International Trade Centre, Trade Map provides trade statistics and market access information for over 220 countries and territories.
OpenCorporates: A database of corporate entities and directors from around the world.
World Bank Open Data: Provides free access to development data, including trade statistics and indicators.
How to Verify the Authenticity of Importers?
Before you start importing products, it is essential to verify the authenticity of the importers you have found. There are several ways to do this:
Check the Importer's Website and Social Media Profiles.
The initial course of action entails scrutinizing the website and social media accounts of the importer. It is recommended to be vigilant for any warning signs, such as inadequately crafted websites, inaccurate or incomplete contact details, and limited or nonexistent social media activity. Reputable importers can be identified by their meticulously crafted websites, which feature comprehensive and precise contact details, as well as dynamic social media accounts.
Getting in touch with the importers' references is another technique to confirm their legitimacy. Request references from the importer, then get in touch with those references to confirm the importer's reputation, business ethics, and product quality.
Conduct Background Checks.
Performing due diligence on the importer through background checks is an additional measure to authenticate their legitimacy. It is advisable to verify their company registration, licenses, and certifications. Third-party verification services that specialize in authenticating importers can also be utilized.
It is advisable to request product samples from the importer prior to making a substantial purchase. By doing so, you will be able to authenticate the caliber of their merchandise and guarantee that they fulfill your specifications.
FAQs: Frequently Asked Question
If you have any further questions, please check out our FAQ section below.
It is imperative to locate dependable online importers when seeking to expand your business and venture into new markets. Through the strategic utilization of online resources, one can effectively and expediently locate importers. It is our expectation that this all-inclusive guide has equipped you with the requisite expertise and resources to locate trustworthy importers and effectively maneuver through the importation procedure.