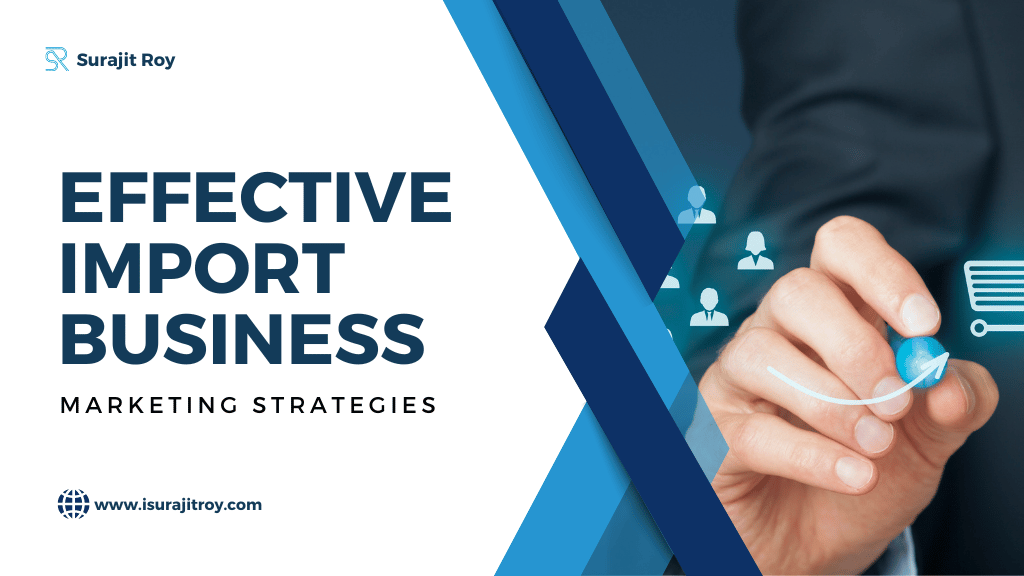 Attention business owners! If you're planning to import goods into your market, there are several strategies that can help you achieve maximum success. Unlock your business's full potential and soar to new heights with the power of effective marketing strategies. Discover the ultimate marketing strategies to elevate your import business to new heights in this article.
Conduct Thorough Market Research.
Embarking on a triumphant import business venture requires meticulous market research as the initial step. To succeed in importing, it's crucial to grasp the market you're targeting and spot any untapped potential or gaps that you can leverage to your advantage. Gain a competitive edge by analyzing your rivals' strengths and weaknesses. Craft a distinctive selling proposition that distinguishes your business from the competition.
Watch Two Cents' to learn about market research.
Build a Strong Online Presence.
In the current digital era, a robust online presence is imperative for any business striving to thrive. Create a website that is finely tuned for both search engines and social media platforms. Ensure that your website is optimized for mobile devices and boasts a user-friendly interface. Expand your reach and establish your brand by creating profiles on popular social media platforms such as Facebook, Instagram, and Twitter.
Utilize Influencer Marketing.
Discover the power of influencer marketing and unlock a world of new customers and brand growth. Discover the key influencers in your niche who boast a substantial following and command the utmost respect from their devoted audience. Engage with your audience and present them with an irresistible offer – a complimentary product in exchange for a glowing review or a captivating post on their social media platforms. Boost your brand recognition and drive sales with this powerful tool.
Leverage Email Marketing.
Discover the power of email marketing! Stay connected with your valued customers and cultivate their loyalty without breaking the bank. Build your subscriber base and keep them engaged with regular newsletters packed with valuable information and exclusive promotions. Maximize the impact of your emails by optimizing them for mobile devices and incorporating a concise and compelling call-to-action.
Attend Trade Shows and Conferences.
Discover new business opportunities and stay ahead of the curve by attending trade shows and conferences. Connect with like-minded professionals in your industry and gain valuable insights into the latest trends and innovations. Strengthen your connections with suppliers and potential customers by utilizing this valuable tool.
By following these marketing strategies, you can maximize the potential of your import business and take it to new heights. Conducting thorough market research, building a strong online presence, utilizing influencer marketing, leveraging email marketing, and attending trade shows and conferences are all essential components of a successful import business. Remember to stay focused and committed to your goals, and always be willing to adapt and evolve as the market changes.